On Friday, after a year of silence, the world finally got to hear Amber Guyger's account of the fatal shooting of Botham Jean.
Through frequent tears, the former police officer of the Dallas Police Department described the evening she shot and killed Botham Jean, an accountant, after allegedly mistaking his apartment for her own. According to Guyger, she fired the gun at Jean because she feared for her life—after entering his apartment the night of September 6, 2018.
Former Dallas Police Officer Amber Guyger Testifies in Court
She described how she unintentionally parked on the third floor, one level above hers, and walked toward Botham Jean's apartment which was directly above her own. The prosecutor, going off of a phone call Guyger just had with her police partner and former romantic interest Martin Rivera, argued Guyger didn't seem bothered at all.
"I saw [the door] was cracked open," Guyger recounted of the moment she entered her key in Jean's door.
"I heard moving around inside my apartment. Whenever I fully opened the door, I saw this silhouette figure standing in the back of the apartment by the window. I yelled at him, 'Let me see your hands, let me see your hands.' I couldn't see his hands… I thought he was going to kill me."
Conflicting Evidence Becomes Clear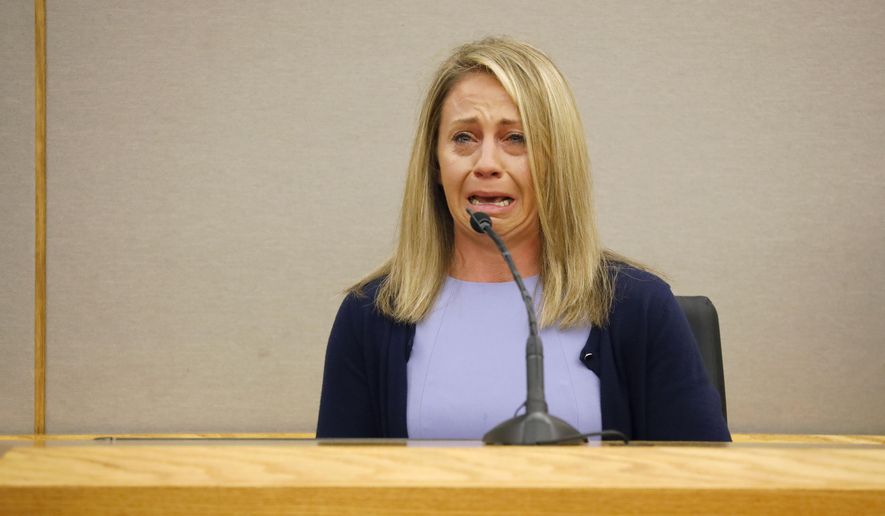 However, earlier this week, three of Botham Jean's neighbors testified that they did not hear anyone yell "let me see your hands,"—or any command for that matter—before they heard two gunshots.
Guyger, on the other hand, testified that she followed her police training: from the commands she claimed she yelled to the double-tap, or two shots, that she fired at Jean. However, she said it never crossed her mind to retreat and wait for backup in order to ensure her safety.
"[Using lethal force] was the only option that went through my head," Guyger told the prosecutor.
Despite jumping to lethal force, Guyger claimed she tried to save Jean after firing the shots. She called 911 after the shooting while performing what she called a "sternum rub" on Jean.
"I wanted him to keep breathing," Guyger claimed. "The state he was in, I knew it wasn't good."
She never mentioned fearing for her life or thinking Botham Jean had a weapon during both her 911 call and initial conversations with fellow police officers. After the prosecutor asked why she didn't warn officers about Jean potentially having a weapon (as she claimed was her initial belief), Guyger made the following claim: "I didn't say [he was coming towards me] but I know he did."
Towards the end of her direct examination by defense attorney Toby Shook, Amber Guyger tearfully apologized for killing Botham Jean.
"I hate that I have to live with this. I wish he was the one with the gun and killed me."
Amber Guyger told the prosecutor that she was back to sending Martin Rivera sexually explicit text messages, including messages about needing "to get drunk," two days after killing Botham Jean. However, she deleted her texts with Rivera after the shooting; according to Guyger, she felt bad about the fact that he was married.
Murder, Manslaughter or Criminally Negligent Homicide?
After the initial shooting of Botham Jean, Amber Guyger was taken into custody on a manslaughter charge. However, as key facts of the case surfaced, she was indicted for murder. A murder charge would state that Guyger intentionally shot Jean, killing him.
A manslaughter charge would state that Guyger acted recklessly, resulting in the death of Botham Jean.
A criminally negligent homicide charge would imply that Guyger acted criminally negligent, resulting in Botham Jean's death. According to prosecutors, this charge may be considered for Guyger.
In the end, it's up to the judge to decide whether evidence supports a murder charge, manslaughter charge, or a lesser criminal charge for the jury to consider.